Social commitment

Corporate Social Responsibility (CSR) – Our understanding of social responsibility
We have developed from the small Hotel Garni with three employees to the largest owner-managed private hotel in the Rhine-Main region, and we are among the best in the industry.
However, we cannot emphasise enough: it is our employees who make our company what it is, and we respect and hold each and every one of them in high regard. But we are not content just looking after our staff members as we regard ourselves to be a social institution and not solely an economic organisation.
As an economically sound and healthy enterprise and with the flexibility that ensues from this, we are happy to be able to share our success and get involved with social commitments in order to make a contribution to the community. This was and still is very important to us.
We thus support education and training goals that far exceed our own needs, and sponsor schools and sports associations in the area regularly with donations.
Our voluntary social commitment also extends to our suppliers and contractors since the respectful handling of natural resources is extremely important to us. It is not only a question of maximising profits, but taking on ethical and moral responsibility.
We therefore obtain our food from the region to the largest degree possible (avoid CO2 emissions) and as far as we are able, from organically certified companies or farms (e.g. Manos Bio-TransFair coffee, organic eggs, etc.); we procure our energy exclusively from renewable energy sources.
We regularly support the following institutions, some of which we have been committed to for 20 years
Support of "Armut und Gesundheit in Deutschland e.V." from Prof. Dr. Gerhard Trabert
Support of the children's cancer ward in the university hospital, the children's hospice Bärenherz, clown doctors
Support of "Flüsterpost e. V.", an association to provide help for children whose parents suffer from cancer
Sponsorship of the association for handicapped people "Commit Club"
Sponsorship of the association for physically handicapped people in Mainz
German Multiple Sclerosis Association
Sponsorship of local kindergartens
Sponsorship of local sports associations
Sponsorship of school sports in Finthen
Sponsorship of the social community facility "Katzenberg-Treff"
Shelter for young girls in Mainz, FemMa e.V.
Direkt für Kinder, Mainz, a charitable institution for children
Youth centre Lionhof e.V., Mainz
Support for Unicef water project
Sponsorship of local historical associations, heritage centres and tourist offices
Membership in the society for the promotion of the commercial high school
Promotion of cultural fund
Sponsorship of institutes of the Mainz University
Sponsorship of Collegium musicum
Your Contact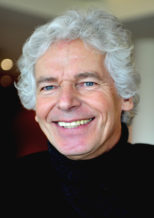 Dr. Lothar Becker
Proprietor