Social commitment

Cor­po­rate Social Respon­si­bil­ity (CSR) – Our under­stand­ing of social respon­si­bil­ity
We have devel­oped from the small Hotel Garni with three employ­ees to the largest owner-​​managed pri­vate hotel in the Rhine-​​Main region, and we are among the best in the indus­try.
How­ever, we can­not empha­sise enough: it is our employ­ees who make our com­pany what it is, and we respect and hold each and every one of them in high regard. But we are not con­tent just look­ing after our staff mem­bers as we regard our­selves to be a social insti­tu­tion and not solely an eco­nomic organ­i­sa­tion.
As an eco­nom­i­cally sound and healthy enter­prise and with the flex­i­bil­ity that ensues from this, we are happy to be able to share our suc­cess and get involved with social com­mit­ments in order to make a con­tri­bu­tion to the com­mu­nity. This was and still is very impor­tant to us.
We thus sup­port edu­ca­tion and train­ing goals that far exceed our own needs, and spon­sor schools and sports asso­ci­a­tions in the area reg­u­larly with dona­tions.
Our vol­un­tary social com­mit­ment also extends to our sup­pli­ers and con­trac­tors since the respect­ful han­dling of nat­ural resources is extremely impor­tant to us. It is not only a ques­tion of max­imis­ing prof­its, but tak­ing on eth­i­cal and moral respon­si­bil­ity.
We there­fore obtain our food from the region to the largest degree pos­si­ble (avoid CO2 emis­sions) and as far as we are able, from organ­i­cally cer­ti­fied com­pa­nies or farms (e.g. Manos Bio-​​TransFair cof­fee, organic eggs, etc.); we pro­cure our energy exclu­sively from renew­able energy sources.
We reg­u­larly sup­port the fol­low­ing insti­tu­tions, some of which we have been com­mit­ted to for 20 years
Sup­port of "Armut und Gesund­heit in Deutsch­land e.V." from Prof. Dr. Ger­hard Tra­bert
Sup­port of the children's can­cer ward in the uni­ver­sity hos­pi­tal, the children's hos­pice Bären­herz, clown doc­tors
Sup­port of "Flüster­post e. V.", an asso­ci­a­tion to pro­vide help for chil­dren whose par­ents suf­fer from can­cer
Spon­sor­ship of the asso­ci­a­tion for hand­i­capped peo­ple "Com­mit Club"
Spon­sor­ship of the asso­ci­a­tion for phys­i­cally hand­i­capped peo­ple in Mainz
Ger­man Mul­ti­ple Scle­ro­sis Asso­ci­a­tion
Spon­sor­ship of local kinder­gartens
Spon­sor­ship of local sports asso­ci­a­tions
Spon­sor­ship of school sports in Finthen
Spon­sor­ship of the social com­mu­nity facil­ity "Katzenberg-​​Treff"
Shel­ter for young girls in Mainz, FemMa e.V.
Direkt für Kinder, Mainz, a char­i­ta­ble insti­tu­tion for chil­dren
Youth cen­tre Lion­hof e.V., Mainz
Sup­port for Unicef water project
Spon­sor­ship of local his­tor­i­cal asso­ci­a­tions, her­itage cen­tres and tourist offices
Mem­ber­ship in the soci­ety for the pro­mo­tion of the com­mer­cial high school
Pro­mo­tion of cul­tural fund
Spon­sor­ship of insti­tutes of the Mainz Uni­ver­sity
Spon­sor­ship of Col­legium musicum
Your Con­tact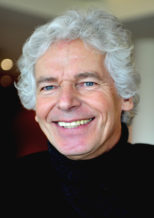 Dr. Lothar Becker
Pro­pri­etor