Disclaimer

Here we want to give you an overview of the processing of your personal data on our website. This includes all data associated with your person.
According to Art. 1 (1) GDPR, the protection of individuals with regard to the processing of personal data and the free movement of such data. Each person has the right to the protection of personal data concerning him, in accordance with Article 8 of the Charter of Fundamental rights of the European Union.
Please note that only the German version is legally binding . The English version is only offered for reasons of comfort.

1.Responsible department for data processing on this website
Atrium Hotel Mainz – Dr. Lothar Becker e.K. – Flugplatzstraße 44 – 55126 Mainz – datenschutz@atrium-mainz.de – data protection officer: Boris Maskow, Bietmann Rechtsanwälte, John F. Kennedy Straße 15, 55543 Bad Kreuznach – +49 671 928958 27 – boris.maskowbietmann.eu

2.Information about your rights regarding your data
With regard to your stored personal data, you have the right to request information about it:
which categories of personal data are stored (e.g., address data, payment data, health data),
for what purposes the data is processed
to which recipients or categories of recipients the data are disclosed (e.g., shipping service providers, payment service providers) and, in particular, whether we transfer the data to a third country outside the European Union or to an international organization,
how long they are stored or according to which criteria the duration of storage is determined
whether an automated decision-making including profiling is used and if so how this is designed and what impact it has
if the data was not collected from you, all available information about where the data came from
In addition, you are entitled to your personal data stored by us:
which we process on the basis of your consent or on the basis of a contract with you and whose processing is carried out by means of automated procedures, in a structured, common and machine-readable format per se or a third party – insofar as this is technically feasible – to demand.
in the event of incorrectness, have it rectified without delay and have it completed immediately if incomplete
to be deleted unless:

Your data is required to exercise the right to freedom of expression,
or to fulfill a legal obligation
or perform a task that is in the public interest
or to exercise, assert or defend your rights

or to restrict the processing of the data,

as long as we verify if your claim that the data is incorrect is correct
or if the data processing is not lawful and you reject a deletion of the data
or if we no longer need the data, but you need it to pursue legal claims
or if you have objected to the data processing but have not yet determined whether our legitimate reasons outweigh yours

Next you have the right

to revoke a given consent to the data processing at any time with effect for the future. The processing of your data until the revocation remains legal. You can exercise your right of revocation by e-mail: datenschutz@atrium-mainz.de
to complain to us about a supervisory authority, you can contact the supervisory authority of your whereabouts, your job or our head office;
to object to the use of your data if your data is processed for legitimate purposes. The right of objection must arise from the reasons of the particular situation, unless the objection is directed against direct advertising or profiling, which is directly connected with direct mail. In this case, the specification of reasons is not required;
to receive information about whether, as a person affected by legal or contractual requirements, you are obliged to provide personal data and what consequences it will have if you do not provide the data.

3.Data collection when visiting our site
a) Automatically transmitted data
Our website is delivered via server of our provider to your browser. In doing so, the provider saves automatically transmitted information in its log files from your browser. This includes:
Browser type and version number
Address of the previously visited website (so-called http referrer)
Date and time of the request
IP address
The storage takes place for the purpose of error analysis and for statistical purposes so that we can offer you a comfortable page and improve the site. The data is temporarily stored until automatic deletion. The data will not be merged with other data. The legal basis for data processing is Art. 6 para. 1 sentence 1 lit. f GDPR.

b) Google services
We use several of Google's services on our website, this is a web analytics service provided by Google Inc., 1600 Amphitheater Parkway, Mountain View, CA 94043, USA. The services are described below. These services are provided on the basis of Art. 6 para. 1 sentence 1 lit. f GDPR used. Our aim is to use these measures to design our pages as required and comfortable, and to continually optimize their content and technical aspects. For this purpose, we also collect statistical data and evaluate it to adapt the offer to our users. These are legitimate interests within the meaning of Art. 6 para. 1 sentence 1 lit. f GDPR. For information about how Google handles user data, please visit the company's privacy pages at https://support.google.com/analytics/answer/6004245?hl=en

Google Analytics
We use Google Analytics. The purpose of the service is to provide you with a tailored page and to optimize it according to your needs continuously. Analytics software automatically downloads to your computer when you visit the website. Google Analytics uses so-called "cookies", text files that are stored on your computer and that allow an analysis of the use of the website by you. The information generated by the cookie about your use of this website, such as such as browser type and version number, address of the previously visited website (so-called http referrer), date and time of the request, IP address are usually transmitted to a Google server in the US and stored there. The data is used to create pseudonymised usage profiles. On behalf of the operator of this website, Google will use this information to evaluate your use of the website, to compile reports on website activity and to provide other services related to website usage and internet usage to the website operator. This information may be transferred to third parties, if required by law or as far as third parties process this data in the order.
We have activated the "demographic features" feature of Google Analytics on our website. On this basis, you can generate analytics that provide information about our visitors' age, gender, and interests – data that Google generates from interest-based advertising and third-party visitor data. An assignment of the data to specific persons is not possible. If you have a Google Account, you can turn it off (under "Ad Settings"). Alternatively, you can disable the data collection by Google Analytics generally or only on our website (see below under "Browser Plugin").
We save the data for 38 months.
We have activated the IP anonymization feature of Google Analytics on our website. As a result, the software shortens its IP address within the European Union and in the contracting states to the Agreement on the European Economic Area prior to transmission to Google. In exceptional cases, however, the IP address can be completely transferred to a Google server and shortened there. Many Google servers are in the US. The IP address will not be merged with other data provided by Google.
The storage of cookies can be restricted or completely deactivated in the settings of your browser. In this case, not all features of our website may be used. In order to only prevent the transmission of your data in the context of Google Analytics, Google provides a browser plug-in. You can download and install it here https://tools.google.com/dlpage/gaoptout?hl=en for free.
To prevent the transfer of data to Google Analytics, you can click on this link. This will set an opt-out cookie in your currently used browser on the currently used device. This prevents the future collection of your data when you visit our website.

Google Maps, Google 360 Degrees View and YouTube

On our website, we also use Google Maps, Google 360 Degrees View and YouTube – a service provided by Google. For your protection, these services are secured with the 2-click method so that your data is not transmitted to Google until you activate the service by clicking.
If you click on Google Maps, Google 360 Degrees View or YouTube when visiting our pages, Google will receive your IP address and statistical information (browser type and version number, address of the previously visited website (so-called http referrer), date and time of the request) and the address of the pages that you call from us. This is done regardless of whether Google provides a user account that you are logged in to, or if there is no user account. When you're logged in to Google, your data will be assigned directly to your account. If you do not wish to be associated with your profile on Google, you must log out before activating the button. Google stores your data as usage profiles and uses them for purposes of advertising, market research and / or tailor-made website design.
Such an evaluation is done in particular (even for users who are not logged in) to provide appropriate advertising and to inform other users of the social network about their activities on our website. You have a right of objection to the formation of these user profiles, and you must comply with this to Google. Many Google servers are in the US, so there is a high likelihood that this data will be stored in the US.
For example, by integrating Google Maps on our site, we can display maps, plan routes, and make other geographic calculations. Only if you click Google Maps when visiting our site, Google receives the above information.
By integrating the Google 360 ​​degree view on our site, we can show you some areas of our hotel in a 360 degree all-round view. You can get a realistic impression of our house. Only if you click on the Google 360 ​​degree view when visiting our site, Google receives the above information.
By integrating YouTube videos on our site, you have the opportunity to view an embedded YouTube video with information about us. We ourselves receive anonymized statistical information from users of this YouTube video. These are e.g. Watching time reports, the video playback devices you were listening to from which sources (for example, YouTube search), video translations, interaction reports (subscriptions, or clicks on favorite), and demographics the users (age, gender). The use of YouTube is based on Art. 6 para. 1 lit. f GDPR. It takes place in the legitimate interest of visually appealing information about our services.

Google AdWords und Google Conversion-Tracking
We also use Google Conversion Tracking. Google AdWords uses a cookie (see 4.) on your device for this purpose if you have reached our website via a Google ad on an external website.
These advertising materials are supplied by Google via so-called "ad servers". To do this, we use ad server cookies, which measure certain performance metrics such as ads or user clicks. If you access our website through a Google ad, Google AdWords will save a cookie on your PC. These cookies usually lose their validity after 30 days and are not intended to identify you personally.
These cookies allow Google to recognize your Internet browser. If a user visits certain pages of an advertiser's website and the cookie stored on their computer has not yet expired, Google and the customer may discover that the user clicked on the ad and was redirected to that page. Each advertiser is assigned a different cookie. Cookies can not be tracked through the websites of advertisers. We ourselves do not collect and process any personal data in the aforementioned advertising measures. We receive only statistical evaluations provided by Google. For example, we get the total number of users who clicked on our ad and were redirected to our conversion tracking tag page. We do not receive any further data from the use of the advertising material, in particular we can not identify the users on the basis of this information. On the basis of these evaluations, we can identify which of the advertising measures used are particularly effective. We are interested in showing you advertisements that are of interest to you, to make our website more interesting to you and to achieve a fair calculation of advertising costs. The legal basis for the processing of your data is Art. 6 para. 1 sentence 1 lit. f GDPR
By including AdWords Conversion, Google receives the information that you have accessed the relevant part of our website or have clicked on an ad from us. If you are registered with a service provided by Google, Google may associate the visit with your account. Even if you are not registered with Google or have not logged in, Google will receive your IP address and statistical information (browser type and version number, address of the previously visited website (so-called http referrer), date and time of the request) and the Address of the pages you retrieve from us.
You can prevent participation in this tracking process in several ways:
a) by adjusting your browser software accordingly, in particular, the suppression of third-party cookies will prevent you from receiving any third-party ads;
b) by disabling the cookies for conversion tracking by setting your browser to block cookies from the domain "www.googleadservices.com", https://www.google.com/settings/ads, this setting be deleted when you delete your cookies;
c) by deactivating the interest-based ads of the providers that are part of the "About Ads" self-regulation campaign via the https://www.aboutads.info/choices link, which will be deleted when you delete your cookies;
d) by permanent deactivation in your browsers Firefox, Internet Explorer or Google Chrome under the link href = "https://www.google.com/settings/ads/plugin. We point out that in this case you may not be able to use all the features of this offer in full.
For more information about privacy at Google, see http://www.google.com/intl/en/policies/privacy and https://services.google.com/sitestats.html. Alternatively, you can visit the Network Advertising Initiative (NAI) web site at http://www.networkadvertising.org. Google has submitted to the EU-US Privacy Shield, https://www.privacyshield.gov/EU-US Framework.

c) Services of Open Table
By integrating OpenTable on our site, it is possible for you to make a reservation through the service of OpenTable. OpenTable is a service of OpenTable GmbH, Zeil 109, Frankfurt 60313. If you click the "Adagio-" or/and the "Genusswerkstatt- "button, you will be redirected to Open Table where you can enter your reservation data. You can view the privacy policy of Open Table here: https://www.opentable.de/legal/corporate-contact-information. In the course of the reservation process, Open Table will forward your data (first and last name, e-mail address and telephone number, optional event or special requests) to you at your request. OpenTable processes this data in its system on our behalf. We receive anonymized aggregated statistical data from OpenTable, e.g. on the number of guests per time unit, first time guests, sources of booking and number of guests per reservation. Your personal data will be used by us for the processing of your reservation and will be deleted after expiration of the statutory storage periods. The use of OpenTable is based on Art. 6 para. 1 sentence 1 lit. f GDPR. It takes place in the legitimate interest of a customer-friendly booking possibility of our services, as well as for the subsequent fulfillment of your reservation, acc. Art. 6 (1) sentence 1 lit. b GDPR.

d) Services of Synxis
By integrating Synxis, a service of WORLD HOTELS Aktiengesellschaft, Main Airport Center, Unterschweinstiege 2 – 14, 60549 Frankfurt am Main, on our site, you have the possibility to make a reservation through their subcontractors Saber Hospitality Solutions GmbH, Unterschweinstiege 2 – 14 , 60549 Frankfurt am Main. If you click on the "Go" button, the input mask opens, where you can enter your reservation data. Saber Hospitality Solutions GmbH processes the data entered by you on our behalf. These are the following data: First and last name, if necessary. Credit card number, if necessary. Flight data, optional: address, with registration additionally password. The privacy policy of Saber Hospitality Solutions GmbH can be viewed here: https://www.sabre.com/about/privacy/.
Your personal data will subsequently be used for the processing of your booking and will be deleted after expiry of the statutory retention periods. Saber Hospitality Solutions GmbH processes this data in its system on our behalf. We receive anonymized aggregated statistical data from Synxis, e.g. about country statistics, agency reports, sales reports that serve to improve our offer. The use of Synxis is based on Art. 6 para. 1 sentence 1 lit. f GDPR. It takes place in the legitimate interest of a customer-friendly booking possibility of our services, as well as for the subsequent fulfillment of your reservation, acc. Art. 6 (1) sentence 1 lit. b GDPR.

e) Services of SOFORT Gutschein / FIRMEDIA
In addition, the service SOFORT Gutschein is integrated into our site. If you click on an arrangement on the page of the coupon order page, within our website the offer of the page of SOFORT Gutschein, FIRMEDIA GmbH & Co. KG, Zum Ritzhagen 5, 34508 Willingen, opens. The privacy policy of SOFORT Gutschein / FIRMEDIA can be viewed here: https://www.sofort-gutschein.de/datenschutz.html. SOFORT Gutschein / FIRMEDIA processes on our behalf the data entered by you when ordering a voucher, such as name, address and contact details. Furthermore, SOFORT Gutschein / FIRMEDIA is authorized by us to act as an intermediary for the conclusion of contracts on vouchers to act as an accounting service provider for the payment of the voucher price. The use of SOFORT Gutschein is based on Art. 6 para. 1 p. 1 lit. f GDPR. It takes place in the legitimate interest of a customer-friendly booking possibility of our services, as well as for the fulfillment of the contract over the voucher Art. 6 Abs. 1 S. 1 lit. b GDPR.

4.Cookies
On our web pages we use cookies. Cookies are text files that your browser uses on their device, e.g. Computer or smartphone stores when you visit our site.
We use cookies to make the site more user-friendly, to statistically record the use of our site and to increase the comfort and safety of our visitors.
Mostly we use so-called "session cookies". Here we can see which page you have already visited in this session. Your browser automatically deletes these cookies when you stop visiting our website. All other cookies remain permanently in your browser. So we can recognize him on subsequent visits and you have e.g. Do not re-enter once entered information in forms. These cookies are automatically deleted after a defined time.
In the settings of your browser you can configure its handling of cookies. For example, you can generally prohibit the setting of cookies or allow only certain cookies. You can also configure the browser to delete all cookies when exiting the program. If you make use of these options, it may be that our website in your browser is not working properly.
We store the cookies on the basis of Art. 6 para. 1 lit. f GDPR. The storage is necessary for the protection of our legitimate interests for the purposes mentioned above.

5.Data storage by using our contact form
If you send us a message via a form (for example, contact form, callback request), then we store this message and all data sent with it. This is for the purpose of answering your message. The processing of your contact data is based on your voluntarily given consent Art. 6 para. 1 lit. a GDPR, in the case of the sending of sensitive data, such as health data, trade union membership, religious belief on Art. 9 para. 2 lit. a GDPR. You can revoke your consent at any time. The revocation has no influence on data processing that took place before the revocation. The personal data processed using our contact form will be deleted as soon as your request has been processed, you have revoked your consent or request us to delete the data.

6.Newsletter
If you give us your consent gem. Art. 6 para. 1 sentence 1 lit. a GDPR, we use your e-mail address to send you regular newsletters.
With your consent, you can subscribe to our newsletter, which we use to inform you about interesting offers free of charge.
To register for our newsletter, we use the so-called double opt-in procedure. This means that after you have registered, we will send you an e-mail to the e-mail address specified in which we ask you to confirm that you wish to receive the newsletter. If you do not confirm your registration within 24 hours, your information will be blocked and automatically deleted after one month. In addition, we store your IP addresses and times of registration and confirmation. The purpose of the procedure is to prove your registration and, if necessary, to inform you about possible misuse of your personal data.

7.Use of the platform Facebook
Your personal information will be collected on the basis of our legitimate interests in effective information and communication with you. Art. 6 para. 1f) GDPR. Your information, information and other comparable data protection claims, you can claim the most effective on Facebook itself. Because Facebook alone has full access to all your collected and processed data in the context of platform usage. Feel free to contact us if you need help. The Page Controller Addendum is the agreement we have signed with Facebook about shared responsibility for your user data. You can find the explanation here: https://www.facebook.com/legal/terms/page_controller_addendum, the privacy policy of Facebook can be found here https://www.facebook.com/about/privacy, there is an opt-out option here: https://www.facebook.com/settings?tab=ads
Facebook (Facebook Ireland Ltd., 4 Grand Canal Square, Grand Canal Harbor, Dublin 2, Ireland)

8.Use of the platform Instagram
Your personal information will be collected on the basis of our legitimate interests in effective information and communication with you. Art. 6 para. 1f) GDPR. Your information, information and other comparable data protection claims, you can claim most effective on Instagram itself. Because Instagram alone has full access to all your collected and processed data in the context of platform usage. Feel free to contact us if you need help. Privacy Policy / Opt-Out: http://instagram.com/about/legal/privacy/.
Instagram (Instagram Inc., 1601 Willow Road, Menlo Park, CA, 94025, USA)

9.Use of the Twitter platform
Your personal information will be collected on the basis of our legitimate interests in effective information and communication with you. Art. 6 para. 1f) GDPR. Your information, information and other comparable data protection claims, you can claim the most effective on Twitter itself. Because Twitter alone has full access to all your collected and processed data in the context of platform usage. Feel free to contact us if you need help. The privacy policy of Twitter can be found here: https://twitter.com/privacy, there is an opt-out option here: https://twitter.com/personalization. Privacy Shield: https://www.privacyshield.gov/participant?id=a2zt0000000TORzAAO&status=Active.
(Twitter Inc., 1355 Market Street, Suite 900, San Francisco, CA 94103, USA)
Your privacy settings
This is an overview of the data processing operations you consented to respectively didn't consent to:
We saved those settings to the ID . You may change settings anytime.
Essential
Essential cookies enable basic functions and are necessary for the proper function of the website.
Borlabs Cookie
Statistics
Statistics cookies collect information anonymously. This information helps us to understand how our visitors use our website.
Google Tag Manager
Marketing
Marketing cookies are used by third-party advertisers or publishers to display personalized ads. They do this by tracking visitors across websites.
External Media
Content from video platforms and social media platforms is blocked by default. If External Media cookies are accepted, access to those contents no longer requires manual consent.
Google Maps
YouTube
Your Contact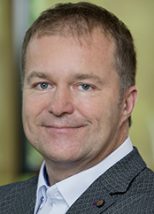 Lutz Frey
Hotel manager
Your contact for management issues