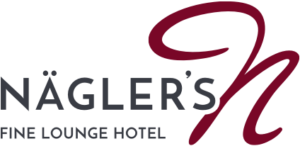 Do you already know our partner hotel in Oestrich-Winkel (Rheingau)?
At the four-star NÄGLER'S FINE LOUNGE HOTEL, the good life is at home.
Here meet lifestyle and joie de vivre to enter a beneficial alliance. But there is not only joy to the eye.
Also body and mind find a perfect retreat, a refuge for many happy moments.
Outside there is a wonderfully beautiful landscape and inside plenty of room for good thoughts and caresses for the soul.