Meet
&

meat – Our con­fer­ence ter­race

With our spa­cious ter­race facil­i­ties includ­ing the "Meet & mEat" BBQ-​​Grill , we invite you to expe­ri­ence days!
The size and flex­i­ble room lay­out of the atrium on over 15,000 m² enables meet­ings, events and events of a diverse and unique kind.
Our spa­cious out­door area offers the nec­es­sary space for cre­ative work, joint activ­i­ties and relax­ing breaks.
Pure nature … the greater the space, the wider the mind can open.
After all, a clear head is open to new ideas. We offer you the ideal con­di­tions for this, also out­doors, with peace, light and seren­ity, excel­lent cui­sine and pro­fes­sional ser­vice.
We look for­ward to you!
Impres­sio­nen

Your Con­tact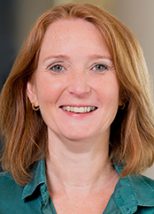 Janett Mirow
Con­fer­ence man­ager
Your con­tact for con­fer­ence inquiries