Supporting Programs

Heart­felt con­nec­tion, pas­sion and (hi)stories
For Ger­mans, the name Mainz brings a few things to mind… firstly car­ni­val, then TV sta­tion ZDF, per­haps the inven­tor of the print­ing press Johannes Guten­berg and more recently the local foot­ball club Mainz 05. Less well known is the fact that there is much more to dis­cover in this town at the con­flu­ence of the Rhine and Main rivers, and so much to expe­ri­ence in the sur­round­ing coun­try­side.
We have devel­oped a com­pre­hen­sive pro­gramme, with great atten­tion to detail and in close coop­er­a­tion with our local part­ners, to make your stay an unfor­get­table expe­ri­ence. Raise your glass with the best wine mak­ers in the famous Mid­dle Rhine, Rhein­gau and Rhine-​​Hesse wine regions. Expe­ri­ence the liv­ing his­tory of Celts, Romans, knights and cas­tles up close or from a bird's eye view.
Take a time travel jour­ney through the Mid­dle Rhine Val­ley World Her­itage site aboard a roman­tic plea­sure boat or a walk along the "Rhe­in­steig" expe­ri­ence path­way. Cel­e­brate tra­di­tional cus­toms and fes­ti­vals through­out the year with a gen­er­ous por­tion of local joie de vivre. With their sub­tle humour and warm enthu­si­asm, the peo­ple here wel­come you to a land of a thou­sand pos­si­bil­i­ties.
Exam­ples of suc­cess­ful pro­gram points for your event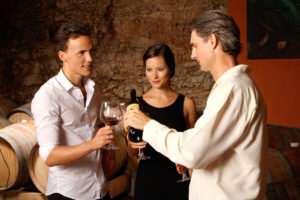 Wine tast­ing "Omnia praeclara rara" – all excel­lence is rare.
This wis­dom of Cicero may have been a god­fa­ther for the ambi­tious project of local wine­grow­ers. Let your­self be part of an exclu­sive wine tast­ing.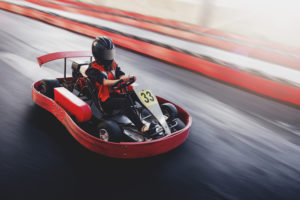 Kart­ing on the cov­ered rail­way in Hei­desheim
So to give sub­stance, to drift with the full gas into the curve, slip and down to the pole posi­tion. Excit­ing race sequences and team rac­ing guar­an­tee fun from the start.
Spe­cial tasks such as tire change or spe­cific rac­ing tasks, team build­ing activ­i­ties in the right sport­ing frame .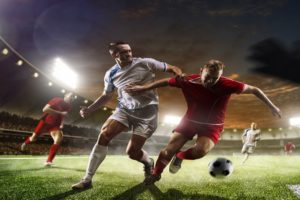 "Fußball-​​Bundeslinga" Mainz 05 /​ sta­dium visit
1: 0 for pure emo­tions: with us you are not in the off­side.  Enjoy a guided sta­dium visit and sit on the stands when the red-​​white attack­ing the big in the indus­try.
If you like we book you Tick­ets for a home game. On request there is also an exten­sion in the VIP area or at our hotel.
Your Con­tact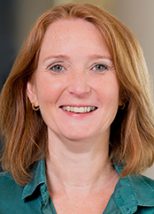 Janett Mirow
Con­fer­ence man­ager
Your con­tact for con­fer­ence inquiries