Conferences, Meetings & Events

Look into your heart. Or gaze out at the world.
What­ever your plans are, the Atrium Hotel Mainz offers the ideal con­di­tions for events of almost any size. With 2,000 square metres of meet­ing and con­fer­ence space, we have the right set­ting for small, pri­vate meet­ings, for for­mal recep­tions or for con­fer­ences with up to 600 par­tic­i­pants. With the right mix of expe­ri­ence and pro­fes­sion­al­ism, we ensure that your events – before, dur­ing and after – are always suc­cess­ful and smooth…every sin­gle time! This is why we are among the very best meet­ing and con­fer­ence hotels in Ger­many!
Ben­e­fit from our flex­i­ble and day-​​to-​​day con­fer­ence rates dur­ing event plan­ning and receive daily vary­ing dis­counts on our con­fer­ence pack­ages.
Ask directly about your meet­ing request and get your indi­vid­ual offer today. If the offer does not suit you, please do not hes­i­tate to con­tact us and we will find an appro­pri­ate date for your bud­get.
Your Con­tact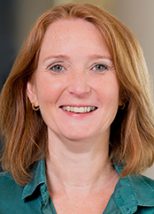 Janett Mirow
Con­fer­ence man­ager
Your con­tact for con­fer­ence inquiries