Sus­tain­able, straight and unique in Mainz
Back to straight enjoy­ment and clas­sic crafts, this is the direc­tion of the future. Home and craft cre­ativ­ity play in the lead roles. Sus­tain­abil­ity and hon­esty, purism and per­fec­tion when it comes to the topic of qual­ity – these are the new expe­ri­ence fac­tors. The con­cept of our new "Genuss­Werk­statt" restau­rant, which pur­posely renounces the à la carte busi­ness, also stands in the sign of a return to what really counts, serv­ing a uni­form menu expe­ri­ence with 10 culi­nary delights.

105 € p. P. Menu incl. water

Open Thurs­day – Sat­ur­day from 07:00 pm.
(on request  for groups of 8 per­sons also on other days book­able.)
Please note:
A table reser­va­tion for our Genuss­Werk­statt is cur­rently only pos­si­ble at 6:30 p.m.
Only 20 peo­ple find their place in our new restau­rant "Genuss­Werk­statt".
The atmos­phere is casual, the ser­vice within one´s reach to the guest.
Well-​​conceived is also the kitchen con­cept:
As the name of the restau­rant makes clear, it starts at the base and invite you to a plea­sur­able jour­ney of dis­cov­ery.
What mat­ters is the new sim­plic­ity with the high­est qual­ity and authen­tic­ity in every prod­uct.
Appre­ci­a­tion of food and its pro­duc­ers.
Exalted but never lifted off.
This is the chal­lenge that Carl Grünewald and his team like to face.
He trans­lates his vision into a regional-​​seasonal menu.
Each course is unique and reduced to the essen­tials.
Just as nature and the prod­ucts used pre­tend.
The guest can expect 10 culi­nary expe­ri­ences.
In addi­tion nat­ural treated water is served in carafes and the wine selec­tion leaves noth­ing to be desired.
It's about time together, pure enjoy­ment and great wines.
Your host of our "Genuss­Werk­statt"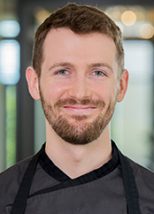 Carl Grünewald
Kitchen chef
Your con­tact for all inquiries regard­ing gourmet
Restau­rant Steins Traube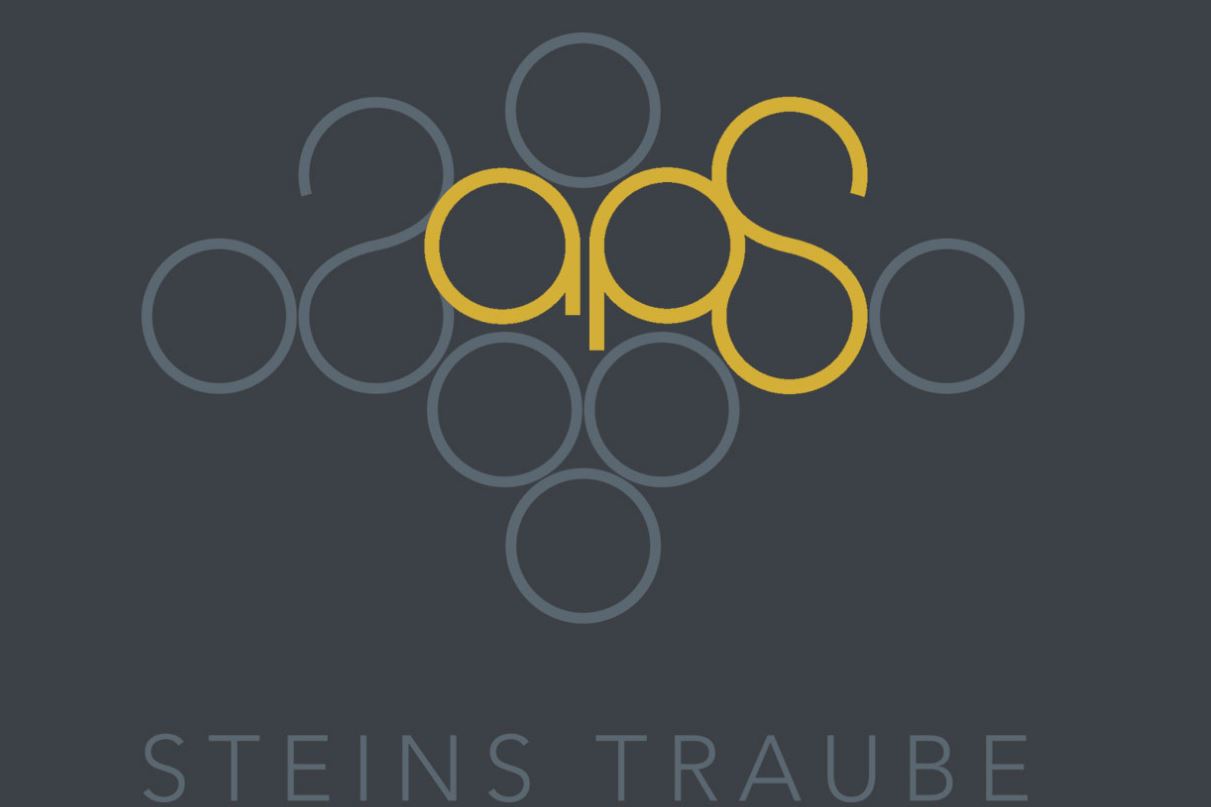 Mainz-​​Finthen offers a real vari­ety of cui­sine.
Not far from our "Genuss­Werk­statt" you will find the next gas­tro­nomic high­light – Steins Traube.
Michelin-​​starred chef Philipp Stein and wife Alina wel­come you in the 6th gen­er­a­tion in the cen­ter of Finthen.
In terms of taste, you can expect the finest dishes with a german-​​french style.
Curi­ous? – You can find more infor­ma­tion about the restau­rant here.